Thermal Ribbon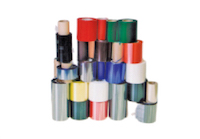 We have a wide range of genuine ribbons as well as films. We have high print quality ribbons suitable for labels and papers, ribbons with excellent abrasion resistance, heat resistance (boil and retort), refrigeration resistance, oil resistance, and color ribbons.
Seal and Label (UL-USA certified)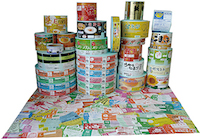 Planning and production of stickers & labels
Chicken egg labels and other stickers / labels are manufactured at our own Matsumoto plant, and can be provided quickly and inexpensively. We manufacture labels that customers can use with confidence. (UL certified factory certified)
Designers from our partner companies handle the design, and provide the ones that satisfy our customers.
Label and inner label for chicken egg pack
Secret seal / One point seal
POP seal / farm tack
Display seal / Warning seal
Roll paper for printer
Silk printing nameplate / nameplate seal
Silk printing nameplate / nameplate seal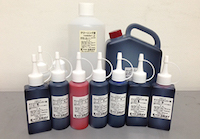 We have many types of genuine ink, including non-volatile solvent ink, quick-drying ink depending on the application and purpose, excellent adhesion, water resistance and light resistance.
Black, red and blue are often used.
Please use genuine ink for Shinmei's check stamper.